Development Planning, Town Planning and Environmental Planning
Our team at Buildcert Planning Pty Ltd are experienced and well versed in all aspects of modern planning practice and understand the legislative, social and personal requirements of development.  Our qualified planners possess detailed knowledge that guides our clients through the planning maze, regardless of the size or location of a development. We can help you to navigate regulatory, environmental and development approval requirements with confidence.  Buildcert Planning will support you from inception (the initial idea) right through to project delivery.  Our focus is on creating a cost-effective pathway to achieve your development objectives.
Our Planning team specialise in guiding you through the Development Application process by providing expert development advice from concept stage through to determination. Specialist Development Planning services we provide include:
Development Planning
Development Applications

Statements of Environmental Effects

Development Feasibility Advice

Visual Impact Assessments

Planning Reports

Rezoning Applications (Planning Proposals)

Local Government Liaison
Environmental Planning
Social Impact Assessment

Crime Risk Assessment (Crime Prevention through Environmental Design)

Review of Environmental Factors

Plans of Management
In addition to Town Planners, our Social Planners and Project Officers are experts in engaging with all stakeholders throughout the planning and development process.   Our team employ a range of best-practice research and engagement approaches to make sure projects address all key issues, interests and values to deliver great places, opportunities and experiences.
Development applications and strategic planning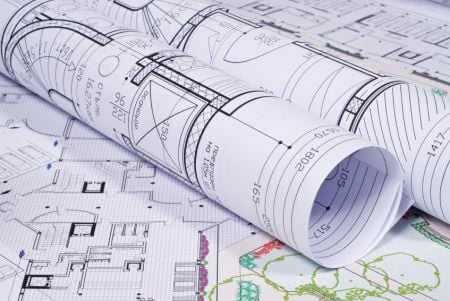 The preparation of development applications is the staple for Buildcert Planning, and our team has been doing so successfully for years.  The importance of a well-considered and robust application strategy cannot be understated.
We have developed a streamlined approach to preparing, lodging and managing applications from beginning to completion, which manages both risk and cost.
We have strong relationships with Councils and State Government Agencies, and are proactive and pre-emptive in tackling and resolving issues early.  Our track record in delivering approvals with this approach speaks for itself.  Our specialist Development Planning services include:
Statements of Environmental Effects
Review of Environmental Factors
Rezoning Applications (Planning Proposals)
Government Liaison
The environment and approvals
Some development projects may have the potential to cause environmental harm or nuisance.  Others may be located on sites that have certain sensitive environmental areas such as wetlands, remnant vegetation, watercourses or marine environments.  These issues may involve the State in the assessment of applications or may require specific activity approvals or permits.  The Buildcert Planning team will devise a thorough and pragmatic strategy to respond and resolve any application issues.
Our team draws on our extensive experience to provide practical advice and uses the most effective methods to address relevant codes, requirements, legislation and policies.  In the provision of these services, we are associated with like-minded professionals that provides services in:
Noise and Air Assessment
Ecology (Flora and Fauna)
Bushfire
Engineering
Traffic
Landscape Architecture
Archaeology
Due diligence reporting, project de-risking
Practical, accurate, and timely planning advice is critical to a successful property purchase if you are expecting to develop it in any way. We are experts at educating our clients about what they need to know, when they need to know it.
The extent of our advice at this critical stage is flexible; it may be that you require a formal report or statement about a particular property, or it may be as simple as a phone call or brief meeting on site.
Development Feasibility Advice and Reports
Supporting planning services
Buildcert Planning are able to provide other multidisciplinary planning services.  We can prepare and give advice on:
Visual Impact Assessment
Social Impact Assessment
Crime Risk Assessment (Crime Prevention through Environmental Design)
Plan of Management
Waste Management Plan
BASIX Assessment